Current News
Our office is open to the public Monday through Friday from 8 am until 5 pm except holidays.
Part-time Position Opening: Financial Clerk/Administrative Assistant
Job Description found here.
Application Link found here.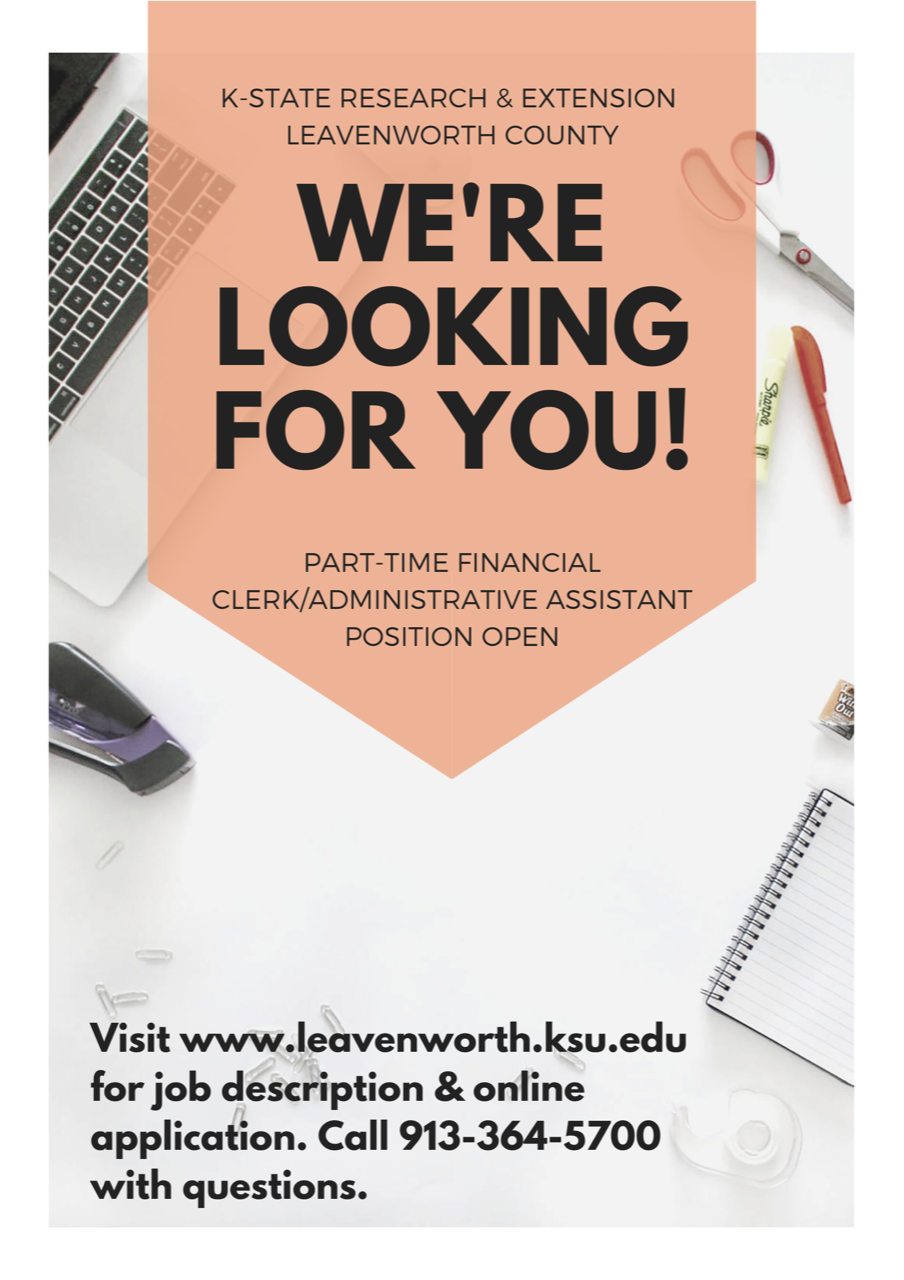 Welcome
Extension provides practical education you can trust to help people, businesses, and communities solve problems, develop skills, and build a better future. Our philosophy is to help people help themselves by taking University knowledge to where people live, work, play, develop, and lead. Our focus in Kansas is on solving grand challenges in our state around water, health, global food systems, community vitality, and developing tomorrow's leaders.
Our extension staff provides resources and conducts educational programs in Leavenworth County for adult and youth in the following program areas:
Agriculture and Natural Resources
Family and Consumer Sciences
4-H Youth Development
Community Vitality
Hot Topics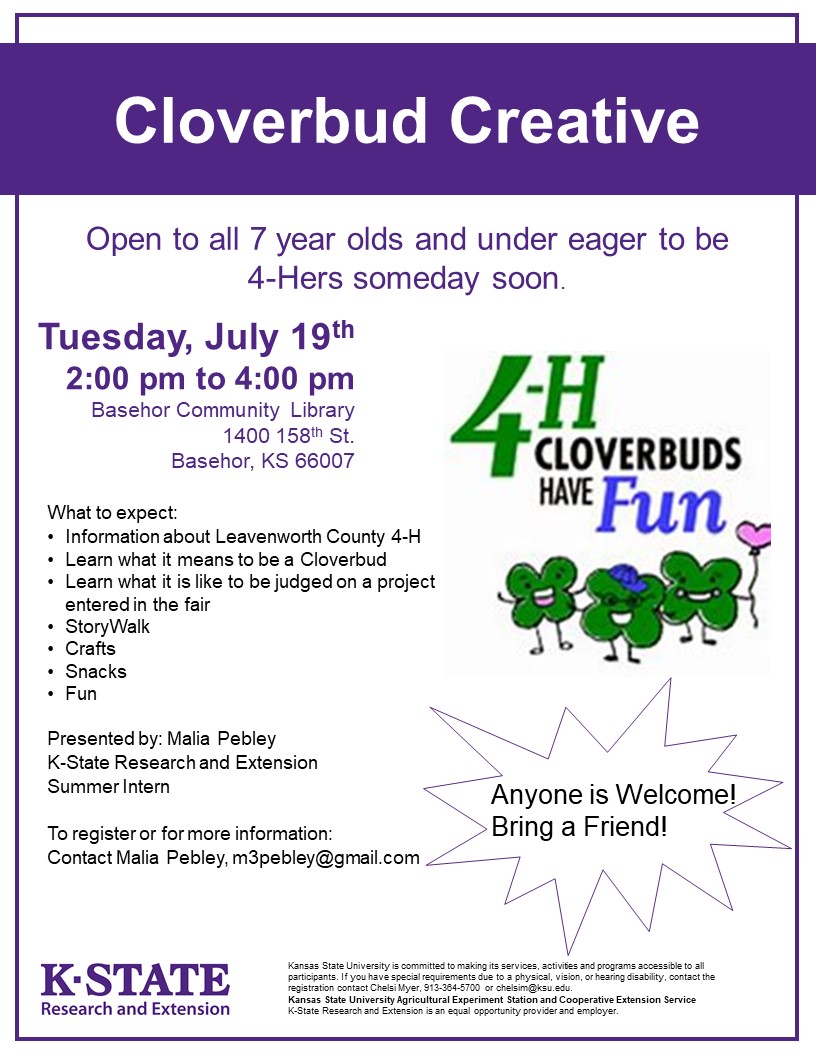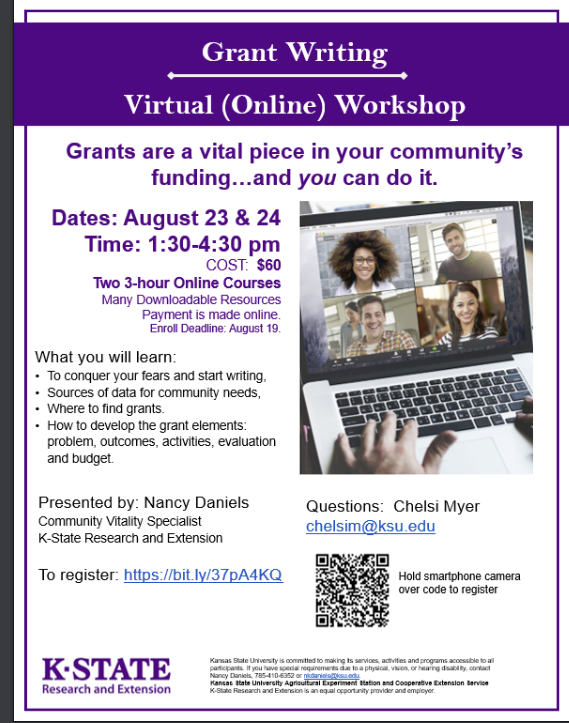 Mole Trouble? Traps are the most effective way to save your yard

Services & Resources
Free Services & Resources
Pay Services & Resources

Publications

Pressure Canner Testing

Plant ID

Water Test Kits (Kit Only)

Entomology & Wildlife ID

Publications

Soil Testing

Plant Pathology

Pesticide Application Manual

Pesticide License Testing for Certification