Master Food Volunteers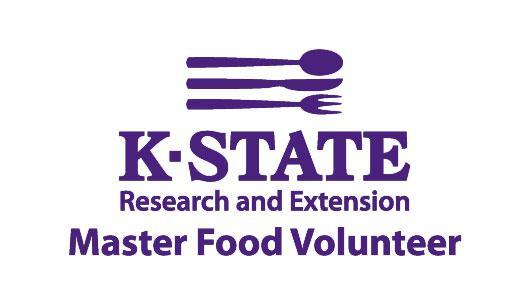 The Kansas Master Food Volunteer (MFV) Program provides a foundation of knowledge to volunteers in the subject areas of food safety, food science, food preparation, and food preservation. The Extension Master Food Volunteer Program allows people with interests in food, cooking, and nutrition to take their expertise to a higher level while developing new avenues for helping in the community. The Master Food Volunteer Program is patterned after the successful Master Gardener Program.
Why become an Extension Master Food Volunteer?

Increase your knowledge about health, wellness, cooking techniques and food safety
Make new and interesting friends
Serve the community in new and exciting ways
Share your passion for health and food with others
Access to free or discounted EMFV cooking, nutrition and fitness classes
Training Class Information
2018 Classes are Wednesdays and Thursdays
Students must attend all 8 classes
All classes are from 9a– 4p
Training fee is $75 (covers all class materials, apron, name tag and food purchases)
---
Class Dates for 2018 are:
Sept. 12th - 13th & 19th - 20th and Oct. 3rd - 4th & 10th - 11th
---
How Do I Get Started?
Any resident of Leavenworth County, Kansas, age 18 or over with a high school diploma (or equivalent), who has an interest in health and food safety can apply.
Application deadline: August 3, 2018
Return completed application and fee to the Extension Office