Knowledge for Life
Extension provides practical education you can trust to help people, businesses, and communities solve problems, develop skills, and build a better future. Our philosophy is to help people help themselves by taking University knowledge to where people live, work, play, develop, and lead. Our focus in Kansas is on solving grand challenges in our state around water, health, global food systems, community vitality, and developing tomorrow's leaders.
We are Kansas State University in your local community!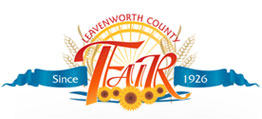 2016 Leavenworth County Fair July 26-30
WANTED: Extension Council Candidates
The local Extension program is guided by the Extension Council comprised of Program Development Committees (PDC) for the four program areas: Agriculture/Natural Resources, Family & Consumer Sciences, 4-H Youth Development and Community Development. The Extension Council represents the citizens of Leavenworth County, Kansas. They are the "voice" of the community, giving the agents feedback and guidance for local programs. The Council is made up of business people, community leaders, farmers, home makers, teachers, and others who have an interest in Extension.
If you would be interested in serving on the Extension Council, please contact an Extension staff member or any of current Extension Council members for more information. You will need to complete the Consent to Nominate form and return it to the Extension Office by July 15. Leavenworth County conducts the Extension Council election at the time of the Leavenworth County Fair.
This Time of Year
Of Local Interest