Welcome
Extension provides practical education you can trust to help people, businesses, and communities solve problems, develop skills, and build a better future. Our philosophy is to help people help themselves by taking University knowledge to where people live, work, play, develop, and lead. Our focus in Kansas is on solving grand challenges in our state around water, health, global food systems, community vitality, and developing tomorrow's leaders.
Our extension staff provides resources and conducts educational programs in Leavenworth County for adult and youth in the following program areas:
Agriculture and Natural Resources
Family and Consumer Sciences
4-H Youth Development
Community Vitality
Open Position : Office Professional (FT)
All applicants must complete assessments at Workforce Partnership, 515 Limit St. #200 Leavenworth, KS 66048 and submit with completed application.
Application Close date May 1, 2018
Hot Topics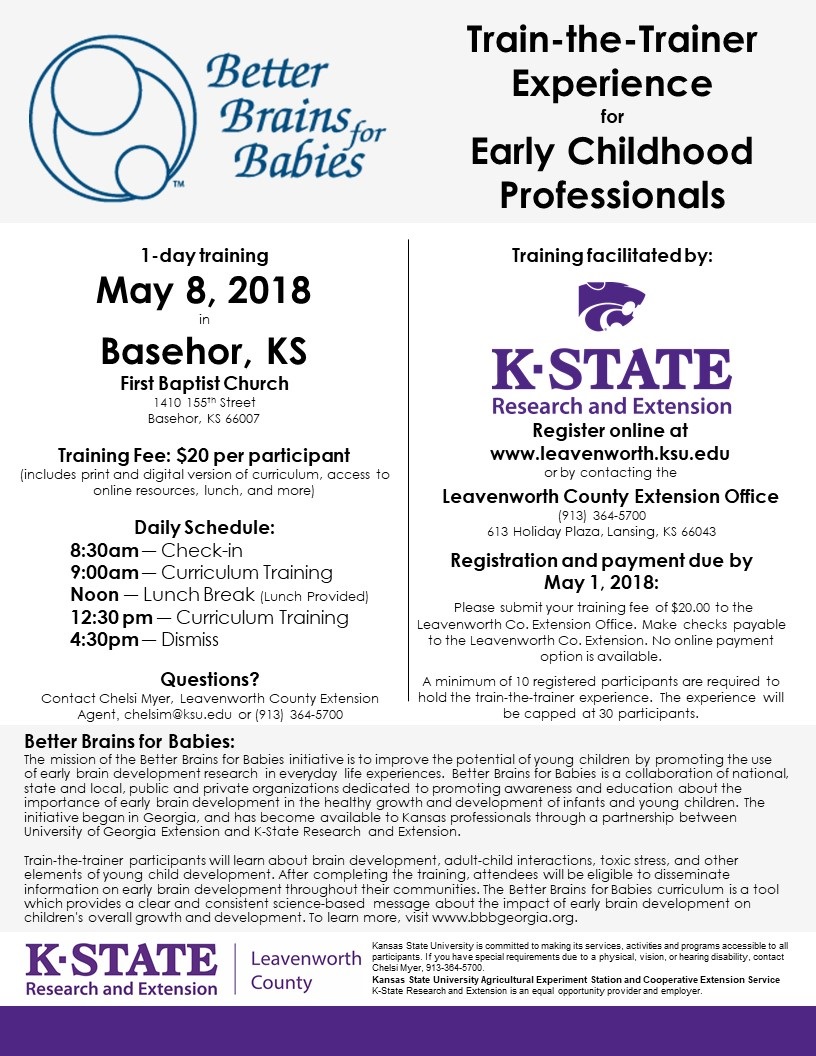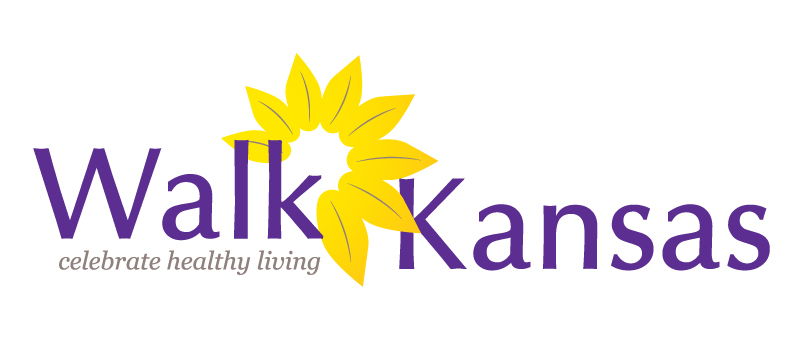 LCBIA Spring Beef Show Registration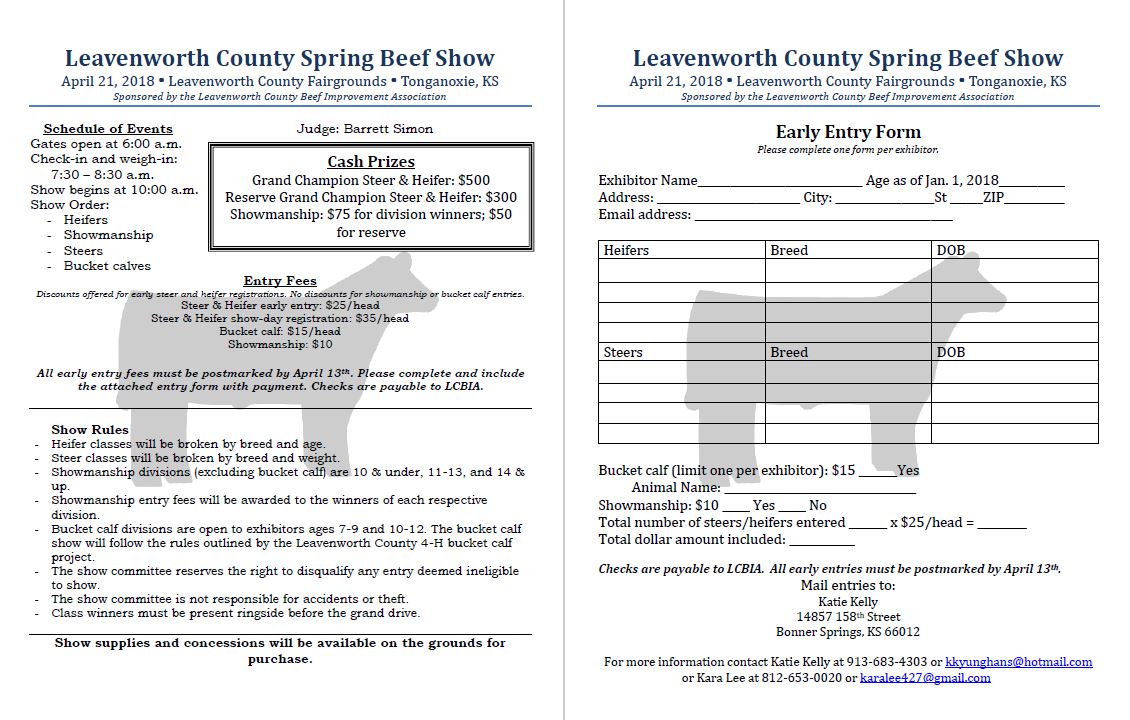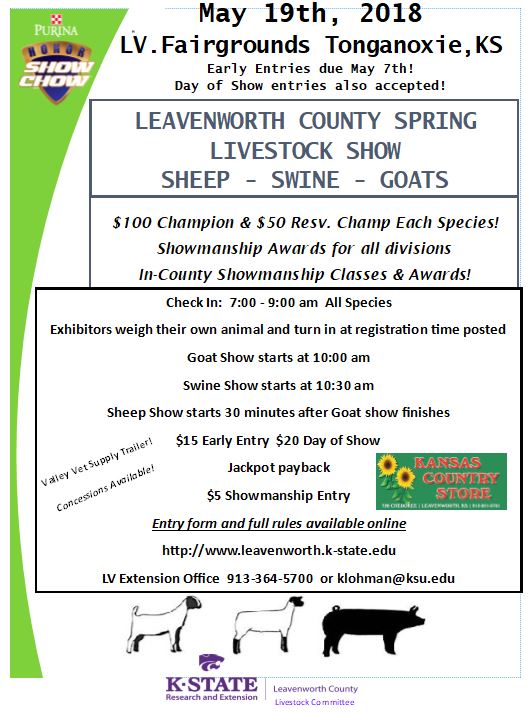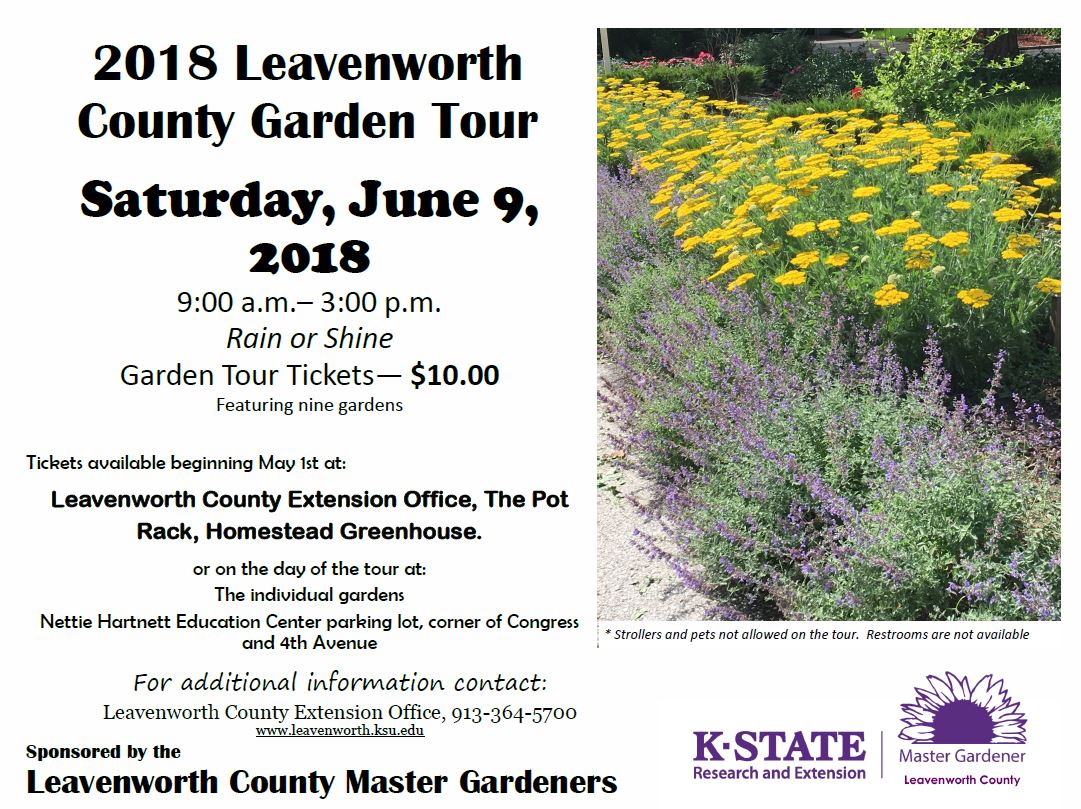 Stay Strong Stay Healthy: A new and exciting program being offering this year, Stay Strong, Stay Healthy (SSSH) is an evidenced based eight-week program for older adults that meets the recommendation for healthy muscle strength. The program's goal is to improve health and quality of life.
If you are interested in taking part in this eight-week program, please contact the Extension office at 913-364-5700 or email chelsim@ksu.edu
Services & Resources
Free Services & Resources
Pay Services & Resources

Publications

Pressure Canner Testing

Plant ID

Water Test Kits (Kit Only)

Entomology & Wildlife ID

Publications

Soil Testing

Plant Pathology

Pesticide Application Manual

Pesticide License Testing for Certification