Leavenworth County 4-H Council
Leavenworth County 4-H Council is made up of youth and adult representatives from each community club. The purpose of Leavenworth County 4-H Council is to support the Leavenworth County 4-H Program. Council meets every other month.
Next Meeting:
Monday, May 24th, 2021; 7:00 pm; LVCO Fairgrounds

2020-2021 Leavenworth County 4-H Council Officers
President - Jack Habjan - Glenwood 4-H Club
Vice President - Malia Pebley - Basehor Rustlers 4-H Club
Secretary - Cadence Dare - Reno Bobwhites 4-H Club
Treasurer - Mary Habjan - Glenwood 4-H Club
Reporter - Madelyn Lueck - Glenwood 4-H Club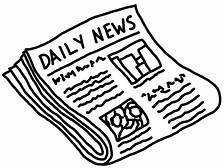 Business Meeting:
The March 2020 monthly County Council 4-H meeting was called to order at 7:02. Pledges lead by jack. No discussion on the minutes. Jaydyn Bollin made the motion to approve the minuets and Madelyn Lueck seconded the motion.
Agent/Leader Reports- Meetings are now allowed to be held in person. Our May county council meeting will be held in person at the fairgrounds. Feed Your Spark virtual event is coming up deadline to sign in is Friday 26th. Fair board is discussing fair rules, and planning for a traditional fair this year.
Unfinished Business- none
Broke for committee at: 7:10pm
Returned at 7:55pm
Treasurer's Report- $25,706.18
Reporter's Report- Posted on extension website
Committee Reports:
Adult Committee-
Andrea Strick- A few menu items have been removed from the food stands. There are no requirements, only recommendations. Everything will be pre packaged/ pre wrapped. Having a minimum and maximum of people in the food stand. No open drinks and other Covid safe regulations
Brian Habjan- 4-H council will have some kind of camp scholarship, and more details will be announced at a later date.
Youth Committee-
Fair theme- Everything at a fair price- red colors
Outstanding Senior Award- Have it announced at the auction at fair like usual
Fair Activity- Watermelon Feed Contest (Friday at 1 possibly) Younger kid group, older kids, and adult group. Have a sign up with deadline the day before the contest
Backup option if watermelon feed falls through- scavenger hunt (same day)
Bylaws- Typo under article 4. It says on the forth Monday instead of fourth.
New Business: none
Announcements/ Adjournment:
Next meeting is May 24th at 7 at the fairgrounds. Jadyn Bollin moved to adjourn the meeting, Samuel Manus
seconded and Jack Habjan passed the motion at 8:02 pm.