4-H Youth Development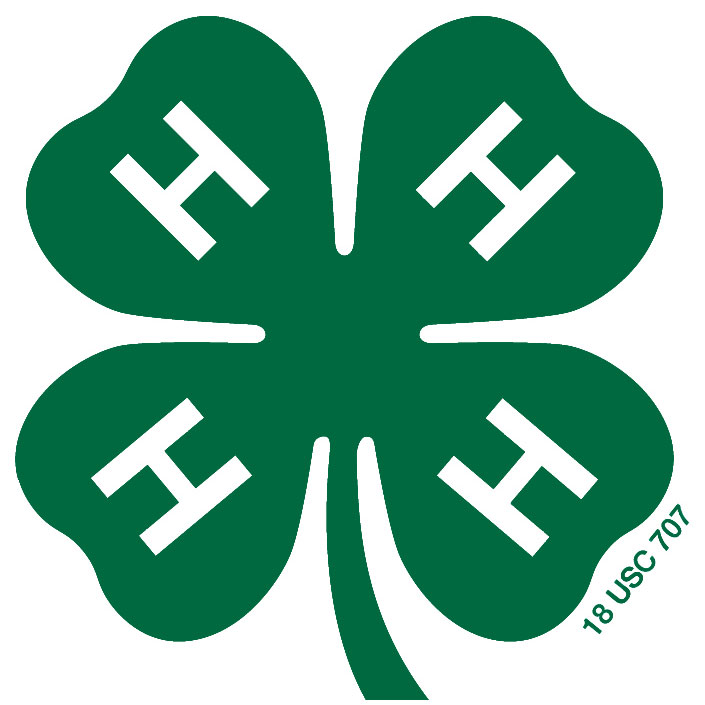 4-H is a nationwide program led by state land-grant universities in cooperation with local county/district extension councils. In Kansas, 4-H is the largest youth educational program, aside from public schools. Each of the four H's on the clover represent ways youth can grow and develop in 4-H:
Head: critical thinking, problem solving;
Heart: self-discipline, integrity, communication;
Hands: serving others; and
Health: choosing healthy lifestyles.
In 4-H, youth have fun with a purpose!
_________________________________________________________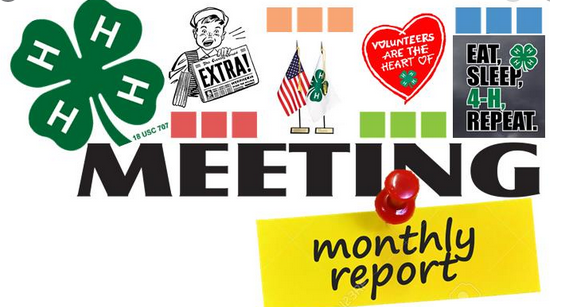 Boling 4-H Club
The Boling 4-H Club held their meeting at the Boling Grange in person on 5/12/2021 at 7:00pm. Andrew McGee, president called the meeting to order. Flag bearers, the Allison Murphy and Marshall Waters, and lead the pledge. 11 members were present with the roll call of Favorite Subject in School. Allison McGee, secretary read the minutes and they were approved. Marshall Waters read the treasurer's report with an ending balance of $1688.11. Mitchell Waters presented the reporters report that appeared in the Extension Office Website on 5/5/2021. Paisley Crow, historian, reports pictures were presented to her, and more can still be sent to her for the book, however the historian book has been updated. Lorelei Crow, Youth Leader, presented information about a canned food drive. Ms. Wilson, Council Member reported that we will need to discuss the food stand schedule and days that will be available for people to work. Mr. McGee, Club Leader, provided dates about spring shows, camps and fair entry deadlines. Marshall Waters presented the fundraiser committee report reporting that there was an expense of $239 but that was donated by the Waters Feed Store. He reported that the income was $724.72 from the Tractor Supply event. $45.00 were provided in donations back to Tractor Supply for the Paper Clover Campaign. Ms. Lehman, Ms. Murphy and Ms. Waters presented a committee report form the Parents committee regarding a presentation of the Scholarship to Andrew McGee.
Recreation was completed by Ms. Lehman and Lorelei Crow, and was the monthly Communications Presentation, on Demonstrations Talks. .
There was no unfinished business, or old business on the books.
New business was presented for the 2 outstanding checks (CK# 1140 and 1141) totaling $6.30 be placed back into the bank account. Motion passed.
Next new business was for the vote to approve for the treasurer to present a check for up to $600 for the scholarship. Motion passed.
Next motion was for the approval of the background check of an adult volunteer to be paid for out of the club. Motion passed.
Next discussion was for dates and time for the food stand hours and shifts. Discussion was finalized and will be presented at the County Council meeting.
Vice President lead the program. Mitchell Waters did s demonstration on the Perfect Cookie Dip with Oreo Cookies. Marshall Waters did an illustrative talk about what was in his Sheep Show Box.
We celebrated the May Birthdays by singing a song and wishing them Happy Birthday.
Next meeting was announced to be 6/14/2021 at 7pm in person.
Meeting adjourned.
Cookies were provided by Mitchell Waters
Respectfully Submitted by:
Mitchell Waters
Reporter-Boling 4-H Club
========================
The Glenwood 4-H Club's monthly meeting was held on May 16, 2021 this month due to Mother's Day Weekend. It was another Rainy Day Meeting but at least we could be in-person! Roll Call was "What are you excited about this summer?" We had 57 members present with no new guests. The Glenwood 4-H Club is busy working on getting things ready for the upcoming fair year. The Fundraising Committee is working on details for our Club's Ice Cream Stand. The Events Committee is working on Club Tour details and a possible pool party. Our Cloverbuds have been making all kinds of crafts that they can take to the fair. Our Leaders went over important dates and upcoming duties of the club for the week of the fair. Everything is moving fast now that Covid guidelines are allowing for more things. May Birthdays were Sophie Leach, Maebry Lewis, Elizabeth Owens (Cloverbud) Elsie Rochel, Wilson Lueck and Adalease Sprinstead. Members that were present above gave their Projects Talk. Song Leaders lead us on Our Story by Taylor Swift and Recreation was The Telephone Game. Meeting was adjourned!
Bryce Langford
Glenwood 4-H Club Reporter
========================
The Leavenworth County Youth Leaders met in person on April 15, 2021. Attendance was taken on a sign-in sheet and current balance remains unchanged. We are happy to announce that at our December 2020 food drive, we collected over 700 items and were able to get a "Not a Cookie Drive" article in the Tonganoxie Mirror. The members present reviewed the Club Constitution and Bylaws. We also reviewed 3 community service opportunities. Although we won't be able to have our Leadership Day Camp in June due to COVID, we are excited to announce another food drive for the Good Shepherd Thrift Store. We are hoping to get more 4-H clubs and the Leavenworth community involved. We would love for everyone to mark their calendars for June 8 from 4:00-6:00pm for a Drive-Thru Donation at the Leavenworth County Fairgrounds. The Leavenworth County Youth Leaders will be posting information on Facebook and hoping to get an article in the Tonganoxie Mirror again prior to the event to collect more donations. Please share this information with everyone in the community.
Ethan Langford
Leavenworth County Youth Leader – Reporter
2020 Issues
2019 Issues