4-H Youth Development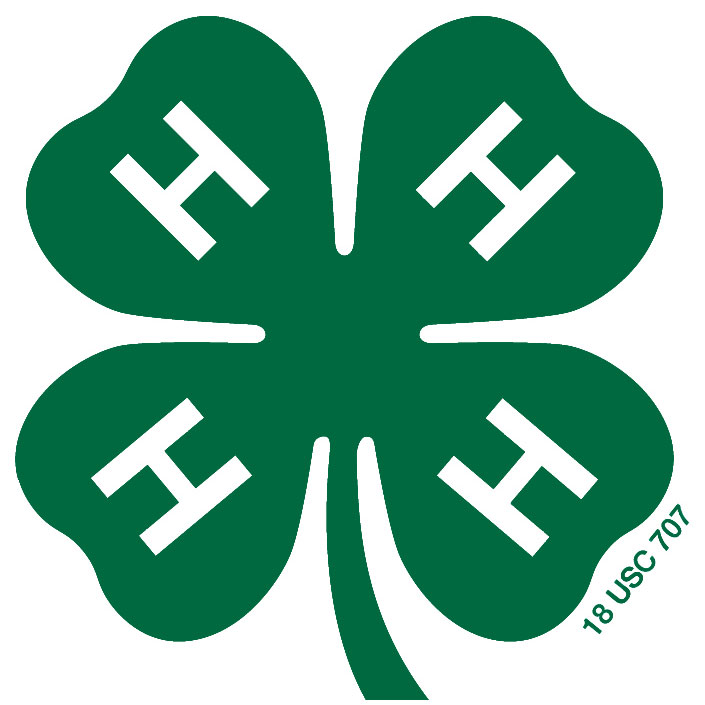 4-H is a nationwide program led by state land-grant universities in cooperation with local county/district extension councils. In Kansas, 4-H is the largest youth educational program, aside from public schools. Each of the four H's on the clover represent ways youth can grow and develop in 4-H:
Head: critical thinking, problem solving;
Heart: self-discipline, integrity, communication;
Hands: serving others; and
Health: choosing healthy lifestyles.
In 4-H, youth have fun with a purpose!
_________________________________________________________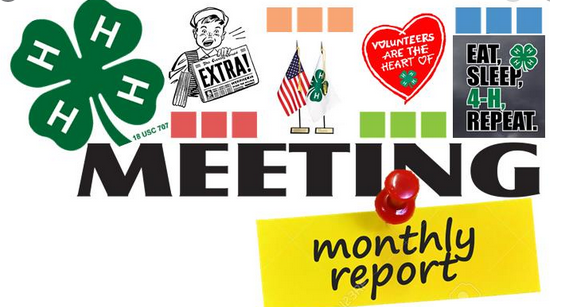 =======================
The October monthly meeting of the Livewires 4-H club was called to order on 10-09-2023 at Jarbalo Community Bible Church by residing President Sarai Parsons. There were 23 club members/clover buds present at the meeting. Preceding the meeting Whitney New hosted a clover bud activity assembling bracelets to give to children at Children's Mercy Hospital. The pledge of allegiance and 4-H pledge was led by Karson Reckers and Logan McGee. Roll call was answered by "favorite lunch place". We had 4 guests present. Our song leader Lily Marshall led the club in the long version of "The ants go marching." Officers including the secretary and treasurer gave reports of the previous meeting's minutes and the club balance. Leader Amy Parson gave a report outlining, the Jarablo Church coat drive, county achievement night details and club achievement night details. In unfinished business a collection place was established for the club's walnut fundraiser. The club voted to participate in 4-H Sunday and attend the Jarablo Community Bible Church together and give a presentation. They also voted to attend TSC's paper clover drive Oct 14th from 1-3pm. In new business the club voted to pay their yearly rent of $180 to the church for the use of the church basement as a meeting place. The program for the evening was Officer installation. To end the evening recreation leaders Matthew Kelly and Carson Reckers led the club members and guests in a game of "2 hand touch football."
Reporter: Wyatt Marshall
========================
GLENWOOD 4-H CLUB
The Glenwood 4-H Club's monthly meeting was held on Sunday, September 11, 2022 at 6:00. Before the meeting the Parents Advisory Committee and Parade Committee met, see Committee Reports for information. Roll Call was "How is school going so far?" There were 37 members present. Officers presented their Club Reports; Secretary and Treasure. No Reporter, Historian, Parliamentarian, or County Council report. Leaders reported State Fair results, to catch the 4-H Focus Newsletter for important dates, 4-H Enrollment is coming up, Record Books are due September 29, 2022, and that Heidi Zenger will be the New Club Leader. The Club Events Committee reported that the Club Seal is coming along well and that we will probably qualify for a Blue or Purple Seal. Katy Langford handed out Year to Date Events in case you need them for your Record Books. The Fundraising Committee reported that the Ice Cream Stand was another success and Katy Langford handed out spreadsheets to compare 2021 to 2022 years. The Parade Committee reported that this year's Homecoming Theme is Holidays. If you are wanting to walk to the parade with the club, please let Brynn Peter know. The club would like to dress in Halloween Costumes and pass out candy. No Unfinished Business. The New Business Club voted and approved to purchase candy for the HOCO Parade, to pay for everyone's enrollment fees as long as you are registered by November 1 and added a new office to the club; Refreshment Manager. August and September Birthdays were Abby Atteberry, Audrey Carmitchel, Mason Langford, Gus Lueck, Reed Rochel, Amos Ahlquist, Morgan Bailey, Andrew Norman, Abby Owens, Henry Peek, Banks Peter, Tristan Smith, and Ella Timmer. Project Talks were given by Gus Lueck, Reed Rochel, Morgan Bailey, Andrew Norman, Abby Ownes, Henry Peek and Ella Timmer. Recreation was Election of Officers: President Madelyn Lueck, Vice President Wilson Lueck, SecretaryAdelaide Zenger, Treasure Helen Habjan, Jr President Taelynn Peter, Jr Vice President Reed Rochel, Jr Secretary Elsie Hermreck, Jr Treasure Connor Blizzard, Parliamentarian Oliver Douthit, Reporter Alison Myers, Historian Zoey Smith, 4H Council Reps Madelyn Lueck, Peyton & Connor Blizzard, Refreshment Manager Gracie Bailey & Pate Parsons, Pledge Leaders Bristyn Peter & Mary Habjan, Song Leaders Lorelai Zenger & Elizabeth Owens, Recreation Leaders Greyson Zenger & Emmitt Ahlquist, Birthday Leaders Gus Lueck & Marissa Myers. No Song Leaders report. Announcements: NONE Refreshments were provided by Snacks: Owens & Norman, Drinks: Langford (left over Root Beer). The Clean Up Crew was ALL.
Meeting was adjourned.
Bryce Langford - signing off
Veda Alvarez called the monthly meeting of the Reno Bobwhites to order on November 2nd at 7:00 PM. Since it was achievement night, roll call was answered by an achievement at the fair that you were proud of, and a goal for next year. The pledges were lead by Nora Johnson and Abigail Marah. We welcomed the Davidsons as a new family this month. Elijah Hinrichsen read
the minutes from the last meeting. Tommy made a motion to approve the minutes as read and it was seconded. Treasurer's report: opening balance was $11,238.37, with expenses of $200 for pizza, and an ending balance was $11,038.37. Liam reported on a state dog conference in Rock Springs he went to. He furthered his knowledge about rally obedience, dog grooming, and the skeleton of a dog. He encouraged people to join the dog project as well as wanted to see a city quiz bowl team get started. Our club announced that county achievement night would be taking place on Saturday, November 4th. It will start at 5:00 for dinner and 6:00 would be awards. Our club needed to bring a dozen cookies for dessert. County club days will be in lansing, although they haven't decided which school yet. It will be held on February 4th or 11th, they haven't decided on an exact date. The Reno Bobwhites will have their annual gift exchange in December. It was brought up that in the past parents and kids participated in exchange. This year kids bring a gift and parents can if they want to. Abigail Marah motioned to keep the Christmas gift amount at $5. There was no unfinished business. Elijah Hinrichsen read a thank you from Donna Wiley for cleaning up at her house. Isaiah Manus talked about a sheep producer day on March 16th at K-State. Mckenzie Calovich talked about her horse project and helping out at the Chieftain Cafe, Hilary Marquett told everyone that they could read the Email for more information. Gretchen Manus announced that the Christmas party would start at 6:30 and it would be on the 7th of December. She also talked about the food drive that the club does every year and encouraged everyone to bring canned goods. If you want a Reno Bobwhites t-shirt you can order one at the next meeting. The club is not ordering one for everyone though. The club this year is doing a coat drive, bring all your coats to the next meeting if interested! The Jones family is in charge of the club banner this year, contact Diane if you want to help. Kelley Chance is in charge of adopting a family club spending $500. Elijah Jones made a motion to adjourn the meeting. The meeting was adjourned.
Submitted by Elijah Hinrichsen
===============================================================
Happy Helpers 4-H club met on November 8, 2023. James Hillard and Ali were flag holders. There were 14 members present and 1 new member. The club voted to adopt families at Christmas time. The club is planning to meet at Bonner Springs Wal-Mart on December 3, 2023 at 1pm to go shopping. Then go to Sky Zone after for the club's winter party. Happy Helpers are planning to host a cloverbud meeting with a date to be determined. The December meeting we will be making goodie bags with Christmas cards for the Assisted Living in Tonganoxie. The club will meet at Vintage Park Tonganoxie, December 13, 2023 at 6 pm to sign Christmas Carols. For recreation the club played Simon Says. There were 3 members with November Birthdays. Happy Helper asks that all 4-H members who attend the December meeting bring a candy bar for the annual candy bar exchange. The next meeting will be December 13, 2023 at 7pm.
Caden Guthrie- Reporter
==========================================================
The Dogs R us club met January 29, 2023. They discussed new and old business and held elections for the 2023 4H year. Then all the 4Hers either talked about dog breeds, dog care or their dog. The meeting was 1 hr and 16 min.
Avery Diliberto
===========================================
4-H Focus Newsletter
2023 Issues
2022 Issues
2021 Issues
2020 Issues