4-H Youth Development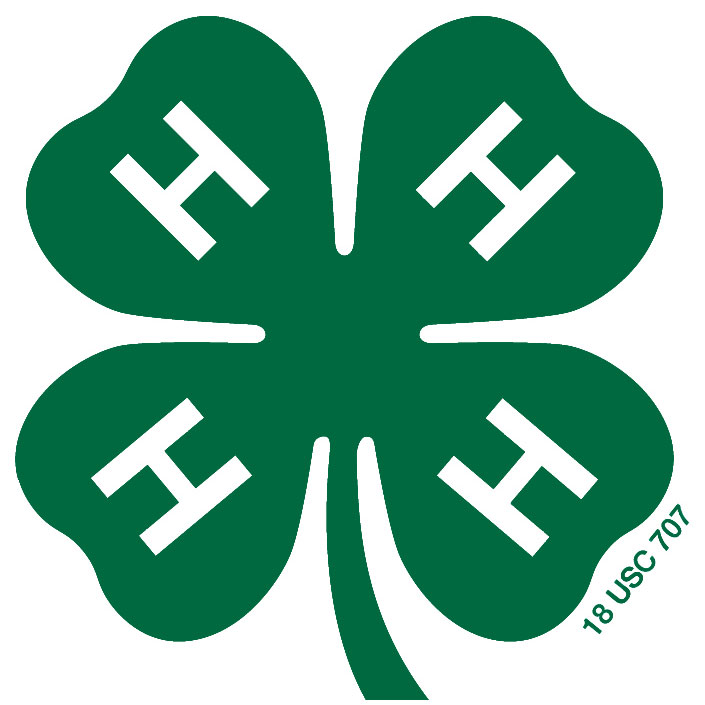 4-H is a nationwide program led by state land-grant universities in cooperation with local county/district extension councils. In Kansas, 4-H is the largest youth educational program, aside from public schools. Each of the four H's on the clover represent ways youth can grow and develop in 4-H:
Head: critical thinking, problem solving;
Heart: self-discipline, integrity, communication;
Hands: serving others; and
Health: choosing healthy lifestyles.
In 4-H, youth have fun with a purpose!

_________________________________________________________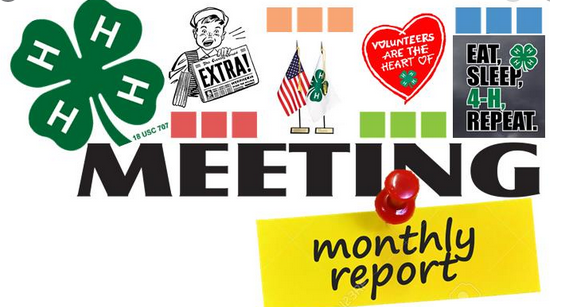 November 10, 2020
Boling 4-H Club
The Boling 4-H Club was represented in the community Slide Show for the 4-H Achievement Night on 11/8/2020. Achievement Pin Recipients:
Membership Award was granted to Shiloh Frederick.
Bronze Award was granted to Paisley Crow, Allison Murphy, and Mitchell Waters
Emerald Award was granted to Marshall Waters
Silver Award was granted to Lorelei Crow
Project Pin Recipients:
Junior Foods/Nutrition County Winner- Allison Murphy
Junior Sheep County Winner- Mitchell Waters
Junior Swine County Winner- Mitchell Waters
Intermediate Foods/Nutrition County Winner- Paisley Crow
Intermediate Woodworking County Winner- Paisley Crow
Intermediate Swine Winner- Marshall Waters
Senior Woodworking Winner-Lorelei Crow
*********************************************************
December 7, 2020
On December 6th, 2020, the Boling 4-H Club members went to Walmart to purchase items for the Angel Tree project out of Lansing City. The Christmas outreach committee was able to shop for 12 children and provide them with items that they asked for at Christmas. The club also purchased some books to go along with those presents.
*********************************************************
December 10, 2020
On December 9, 2020, Lorelei, Paisley, and Carlos of the Boling 4-H club purchased $60.00 of nonperishable food items that were donated on behalf of the Boling 4-H Club to the Junior Leaders Project. All donations were provided to the Good Shepard's assistance program in Tonganoxie.
*********************************************************
December 10, 2020
The regular monthly meeting of the Boling 4-H Club was held by ZOOM on December 7, 2020 at 7pm. The meeting was called to order by Andrew McGee, president. Flag barrier, Allison McGee lead the Pledge and the 4-H Pledge. 10 members attended. Minutes were read and approved. The Treasurers report and the Reporters report were read by Megan Waters, mother to Marshall and Mitchell who were not present. The historian report was provided where Pictures of members during COVID need to be provided. The Junior Leaders report was conducted with no major events other than a food drive on 12/12. County Council report was provided with no major events at this time. Leaders Report was provided.
Unfinished business was addressed. Old business was address and New business was address regarding the repayment of funds for the Christmas Outreach Committee Purchases, and usage of the remaining budgeted funds for the Canned Food drive. Bylaws were reviewed and approved.
Shiloh Frederick provided a demonstration on Braiding Hair and tools to use. Lorelei Crow provided a talk on German Toys that her grandfather makes for church bazaars.
Birthdays were celebrated.
Next meeting scheduled for 1/4/2021 at 7pm via ZOOM.
Meeting Adjourned.
*********************************************************
January 5, 2021
The Boling 4-H Club held their meeting by ZOOM on January 4, 2021 at 7:00pm. Andrew McGee, president called the meeting to order. Flag bearers, the McGee Family, lead the pledge. 9 members were present. Allison McGee, secretary read the minutes and they were approved. Marshall Waters, treasurer, reported a ending December 2020 balance of $1687.83. Mitchell Waters, reporter, stated that all the reports were completed and just needed to be submitted. Paisley Crow, historian, reports needing information for our historian book, and provided a new email address to submit pictures to. Lorelei Crow, Youth Leader, reported that 731 cans were donated for the canned food drive last month, with 6 clubs participating. Ms. Wilson, Adult representative for County Council reported meeting is on January 25, 2021 by ZOOM. Ms. McGee, Club Leader, provided report addressing eligible KAP awards to be submitted to Extension Office by 1/15/2021. She also reported that if enrollment changes need to be made those need to be completed by 2/1/2021 with the extension office. Committee reports included the Christmas Outreach Committee, with Lorelei Crow reporting that with the approved allotted money from the Christmas Outreach budget, the Boling 4-H club was able to donate 140 items for the canned food drive, and Aiden and his neighbors and family donated 210 items, totaling 350 items, which was almost half of the total items donated.
Recreation was completed by Ms. Lehman and Lorelei Crow, and was the monthly Communications Presentation, and this month was on How to Follow Directions.
There was no unfinished business, old business, or new business on the books.
The club enjoyed a demonstration from Allison Murphy on "How to make Eggs" and a project talk from Mitchell Waters on "Different Breeds of Swine".
We celebrated the January 2021 Birthdays by singing a song and wishing them Happy Birthday.
Next meeting was announced to be 2/1/2021 at 7pm by ZOOM. Talks by the Crows and demonstrations by the Crows.
Meeting adjourned.
Respectfully Submitted by:
Mitchell Waters
Reporter-Boling 4-H Club
========================
The Glenwood 4-H Club's monthly meeting was held on December 13, 2020 via Zoom. Roll Call was "How are you all doing in school"? We had 51 members present. Although we couldn't meet in person, the club is still working hard to support our community. The club this month collected puzzles for the Basehor Assisted Living – Country Place Senior Living Home, puzzles will help cheer them up for the holiday season. We also collected canned food and items to help out the Leavenworth County Youth Leaders with their "Not A Cookie Drive". Donations were delivered to the Good Shepherd Thrift Store. December Birthdays were Connor Blizzard, Josh Brandenburg, Austyn Carmitchel, Nick Doering, Mary Habjan, Allison Myers, Konnor Roach, and Leah Stallbaumer. Members that were present above gave their Projects Talks. Song Leaders lead us on Frosty the Snowman. Meeting was adjourned!
Bryce Langford
Glenwood 4-H Club Reporter
2020 Issues
2019 Issues