4-H Youth Development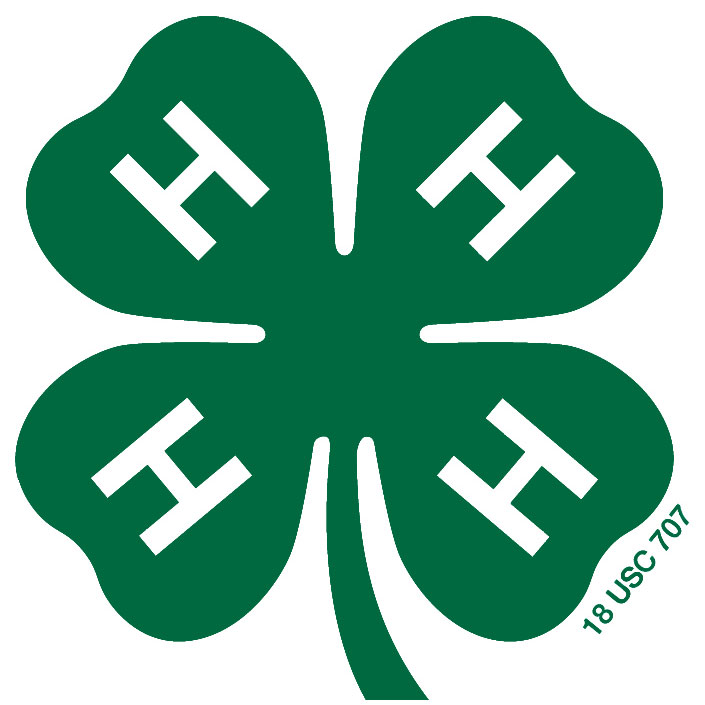 4-H is a nationwide program led by state land-grant universities in cooperation with local county/district extension councils. In Kansas, 4-H is the largest youth educational program, aside from public schools. Each of the four H's on the clover represent ways youth can grow and develop in 4-H:
Head: critical thinking, problem solving;
Heart: self-discipline, integrity, communication;
Hands: serving others; and
Health: choosing healthy lifestyles.
In 4-H, youth have fun with a purpose!
Club Day 2020 Results - Click on document below


4-H Club News 2020
The monthly meeting of the Glenwood 4-H Club was called to order on March 8, 2020. Roll Call – What are you doing on Spring Break? We had one new member and a full house again. Leaders recognized County Club Day Winners and announced all kinds of upcoming dates; Discovery Days, 4-H Camp, YQCA, and the Spring Beef Show. Fundraising Committee is working on details and sign up for the upcoming BarnYard Babies Event and the Community Service Committee revised events for the upcoming months ahead. Project Talks by Madelyn Eaves, Grace Brandenburg, Zoey Smith and Grace Douglas. Recreation was St. Paddy's Day Heads Up. Song was The Ants Go Marching One By One. Announcement made about the upcoming Cornhole Tournament on March 28. Refreshements: Smith, Zenger, Eaves, Ahlquist, Norman and Brandenburg Families.
Bryce Langford
Glenwood 4-H Club Reporter
============================================================
The Youth Leaders 4H Club meet on February 20th. Benjamin Manus called the meeting to order at 6:30 pm. Jack Habijan led the pledges. Roll call was by sign in sheet. Benjamin Manus read the October minutes and they were approved (motion by Gracie Foster, 2d by Veda Alvarez). For correspondence, there was a thank you card from the Good Shepherd for the Christmas cookies. Benjamin Manus gave the treasurer's report and Isaiah Manus gave the reporter's report. The program was planning for the leadership day camp that will be in the Administration Building on June 9th. The 4 H Foundation has agreed to give the club a donation to cover food and supplies. The group agreed to get lunch catered sandwiches from Brothers Market again this year. The format will be the same as last year with older 4Hers teaching project related, hands-on classes. The leaders asked the kids to look at their calendars and think about what type of class they would like to teach. Final planning will happen at the next meeting on April 16th. Westyn Reischman adjourned the meeting (motion by Beau Riley and 2d by Corbin Reischman).

Isaiah Manus
Reporter, Youth Leaders 4H Club
============================================================
The Reno Bobwhites 4 H Club had it's monthly meeting on February 6 at the 4H building. Before the meeting Isaiah Manus worked with the Cloverbuds to make Valentines. Gracie Foster was acting president for the meeting and Veda Alvarez was acting vice president. Cadence Dare gave a presentation on cloning in cattle. Isaiah Manus gave a sheep project presentation with lambs. Benjamin Manus gave a fabric arts presentation. Melody Belobrajdic gave a presentation on the poultry project. The club members also made out Valentine's Day cards for veterans that will be taken to the VA. The Marah family hosted the meeting. The next meeting will be on March 5th.

Benjamin Manus
Reporter, Reno Bobwhites 4H Club
4-H Focus Newsletter
2020 Issues
2019 Issues

2018 Issues
2017 Issues